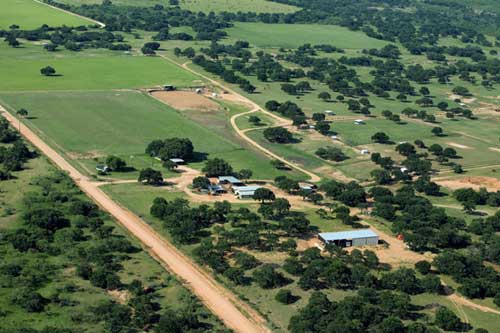 Circle T Ranch, located in the heart of the Texas Hill Country just outside of Mason, Texas, is a ranching and farming operation firmly committed to producing the best possible cutting and performance bred Quarter horses.
We have an outstanding selection of Quarter Horses For Sale from weanlings & foals to yearlings & prospects to finished cutting horses for sale.
Our offerings include own sons and daughters of some of the "hottest" performers in today's cutting, reining, & working cow horse arenas.
We are proud to offer a superior performance bred Stallion to the public. Our stallion roster includes proven pedigrees/performers at breeding fees that are affordable to large and small breeders. We are currently standing: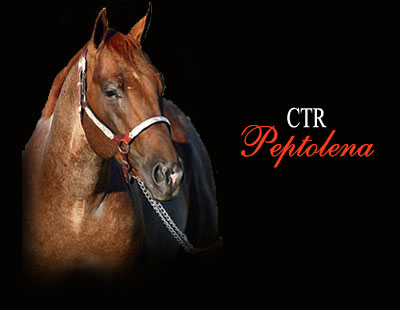 CTR Peptolena - (Peptoboonsmal x Lassie O Lena by Doc O'Lena), an outstanding red roan son of the leading cutting/performance stallion in today's industry.
We are looking forward to achieving our goal of offering our customers outstanding performance geldings plus two year old, yearling and weanling quarter horse performance prospects out of an impressive Broodmare Band which includes own daughters of Doc O'Lena, High Brow Cat, Smart Little Lena, Freckles Playboy, Peppy San Badger, Peptoboonsmal, Dual Pep, CD Olena, WR This Cats Smart, Playgun, Pepto Taz, San Jo Lena, Doc's Jack Sprat, Docs Oak, Doc's Prescription, High Brow Hickory, Paddys Irish Whiskey, Peponita, Peponita Flo and Chunky's Monkey.

In addition to the offspring of our stallions shown, future performance prospects will also be sired by such leading stallions as Peptoboonsmal, Smart Little Lena, Playgun, Dual Pep, Dual Rey, Royal Fletch, Pepto Taz, SR Instant Choice, WR This Cats Smart, Smooth As A Cat, Nitas Wood, Sophisticated Catt, Bet Hesa Cat, Athena Puddy Cat, Hes A Peptospoonful, Paddys Irish Whiskey and others.
We hope, by reaching our goal, we will be offering to the public outstanding quarter horses backed by a foundation of excellent breeding which should take you to the top in cutting, reining, working cow horse or roping arenas.
Proven Bloodlines ~ Proven Winners
Contact us to arrange your booking to one of our Stallions or to make an appointment to see our Sales portfolio.
We look forward to serving you.
Circle T Ranch


9610 Old Mason Rd.
P.O. Box 3
Mason, TX 76856

Phone: (713) 248-7850